The internet has opened up so many possibilities to people regardless of age, location, or background to build a sustainable, online business or side project that can make extra money online every single month.And as I said, I've experienced this first-hand.For the past several months , I've been on a mission to experiment with the best ways to create sustainable online income and chase my dreams of self-employment. And while I've seen my fair share of success, things haven't always been easy either.With over 3.2 billion people now actively using the internet, we're well into a massive transformation in how the world does business. We're living in an age where there's no longer limitations on what you can achieve based on geographic location or lack of financial resources.
Genius Ways to Make Money Online (on the Side) Today
1. Build a Niche Blog/Website and Use Affiliate Marketing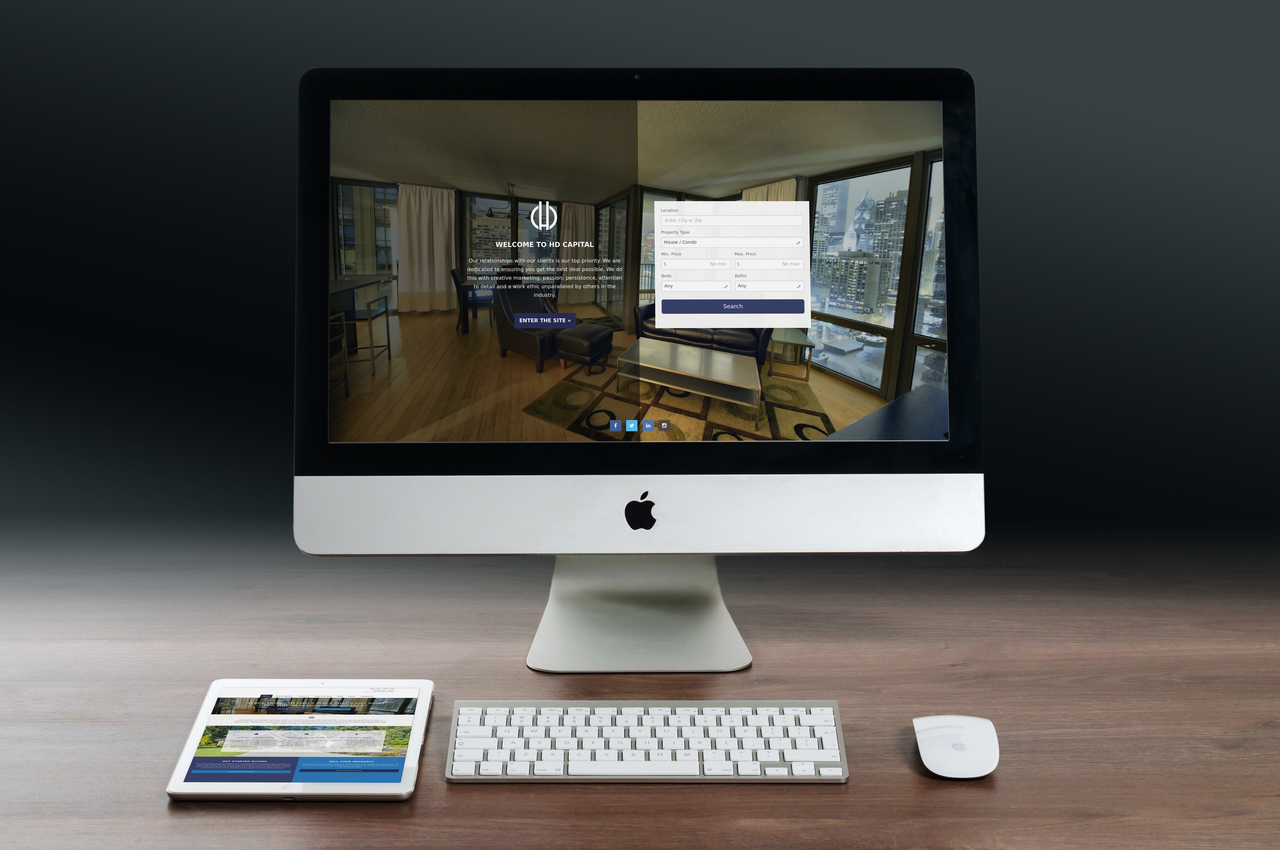 This takes a lot of work. And I'm speaking from experience. However, once you reach a certain point, the progress and momentum sways in your favor and it becomes far easier.
Once the decision to create the blog /website has been made some affiliate marketing procedures have to be put into motion.
-Become an Amazon Associate and then use Keyword planner to find an in-demand niche: With more than a million different products to choose from and up to 10% commission the sales you drive, Amazon's affiliate program is a great place to get started.
-Sign up for a reputable affiliate network: Aside from Amazon, there are dozens of large reputable affiliate networks.
-Research individual companies in your desired niche: If possible, it's always better to become an affiliate directly with a company , as no one else will be dipping into your commission rate. This is the preferred route for most of the prominent affiliate marketers.
Now that you know your niche and have signed up for relevant affiliate programs, it's time to build out your site and blog to start driving traffic.
Start by finding and buying a domain name that works for your niche on a domain registrar like Bluehost, NameCheap or GoDaddy.
Once you've got your domain name, you'll need to build your site. You could pick a free option like Tumblr, Blogger, or WordPress.
Finally, once your blog is officially launched, it's time to start creating content that will drive traffic to your affiliate partner's site.
Here are a few successful blogging tips to make sure people can find your blog/website
a. You need to provide useful content in an engaging way. If your blog is boring or the information can be found everywhere else, nobody will read it.
b. You have to post content on a regular basis. People thirst for the new, so make sure you put up articles, videos, or whatever consistently.
c. Be genuine. Yes, your blog is supposed to make money. But you can't make marketing pitches all the time. Focus on useful content .
2. Join a Remote Company Part-time.
More and more companies and startups especially are embracing remote work—where you use online collaboration and communication tools to do your work from wherever you want. And you don't have to be a 20-something hotshot designer or coder to reap the benefits of working remotely. Many remote positions are for customer support positions or other customer-facing positions that don't require specialized skill sets.
While most of the ideas for making money online we've covered so far can be done on the side, if you're looking to completely change your career and start working online there are thousands of companies looking to hire who don't care where you are, even if you are all the way here in Nigeria.
Better yet, they aren't all full-time either, meaning you can find a remote company and job that works as a way to make extra money online.

3. Do Graphic Design for individual clients and Companies

Walk around your vicinity or town and you are ure to find some local businesses with terribly designed banners or logos. However, with increasingly easy-to-use tools like Adobe Illustrator, Stencil, and Visme, just about anyone with a creative mindset and a good amount of motivation can start making money online by being a graphic designer for local companies and clients.
Due to the rise of the internet and technology, new businesses are springing up every day and that why the need for eye-catching graphics has become crucial to many businesses, use this as an advantage to profit from this growing industry.
4. Write for Pay
If you happen to be a gifted writer, your skills could be valuable to a huge variety of target audiences, from companies that need tech manuals, to college applicants who need help writing their resumes, or small businesses looking for good newsletter content.
5. Become a Social Media Marketer
Small business brands and professional freelancers often require help with promoting their work on social media platforms. You can train yourself to understand the fine art of social media marketing and offer to either take over their social marketing efforts or to provide consulting services on the matter.
6. Build Apps

Because smartphones are everywhere, the demand for new and creative apps is increasing in popularity more than ever before. Between Google's Android and Apple's iPhone market, people are using countless apps everyday. And, most of them are selling right and left. Taking the time to develop and sell a smartphone app may be worth your while since it's a very lucrative way to earn money online.
The apps cost almost nothing to actually develop and don't involve any shipping or storage costs, which works to expand your overall profit margin. Well performing apps can make thousands in ad revenue each month for their creators, making them another great passive income strategy.

7. Start Trading Stock and Forex
Some people consider joining the sometimes volatile stock and forex trading market to be somewhat risky. But, if you start out small and keep researching until you gain knowledge and experience in this arena it may be worth your while. In fact, once you get the hang of it you can potentially earn a sizable profit from exchanging foreign currencies and stocks.
The goal of any successful trader is to recognize which currencies and stocks are more likely to increase or decrease in terms of value. The more you learn these strategies and principles, the more money you will inevitably earn.
8. Become A Crypto Trader

Crypto currency trading is the next big thing in finance. The value of crypto has shot up in recent months with Bitcoin reaching over $18k for just one Bitcoin! You too can get a piece of the action by purchasing crypto currency from one of the bitcoin / crypto exchanges and waiting for the value to increase. I would recommend you do your research before you dive in, and don't forget to only invest what you can afford to lose.
9. Become A Web Developer
A web developer is someone who can build a website from the ground up, start to finish. In order to be able to do this, you will need to learn how to code. Web developers can earn decent money, but to become good at it, you really need to know your stuff, and this can take time.
The great thing about being a web developer is that you can work from pretty much anywhere in the world, if you work for yourself that is. You're not tied down to one location.
10. Comedy
Many people like to engage in some fun activity like watching comedy videos on YouTube.
If you are funny, know how to prepare comedy skits, or can generally do anything to make people relax and laugh.
Here in Nigeria, you can attest to the fact that comedians are living large off the high audience that they get from their funny videos, especially because they have monetized their channels. You might be the next if you take YouTube seriously.
11.Sell Service On Fiverr
What is Fiverr?
Fiverr is a place where people offer tasks, service and products for as low as $5 dollars.
Fiverr gets about 5 million monthly visits, and your aim should be to leverage on the ever-growing demand of Fiverr gig and make consistent passive income online doing what you love to do.
You simply need to focus on providing high-quality works and maintain good ratings. With that in check, you'd get new and recurring customers from selling your digital products.
12. Managing Social Media Accounts
Many celebrities, as well as business owners, often hire people to manage their Social Media Profiles which includes their Facebook Page, Twitter Profile, and Instagram account.
All you have to do is reply to all the tweets and Facebook messages/posts, forward any complaints from customers to the relevant department of a company and post useful content provided by the account owner or by creating the same yourself. You will also be responsible for getting more social media followers for the account you manage.
To get such jobs, either you need to be social media expert or have a huge fan following yourself. This is because managing social media profiles is not as easy as it seems.
A company's/individual's image is at stake. So they usually prefer hiring people who have a decent experience with the same.
13. Create an Online Store with Drop Shipping

With the explosion of eCommerce, drop shipping has become very popular. Here's how it works: you create an online store that offers products from certain manufacturers. A person visits your site, orders a product, and your system sends the order to the specific manufacturer. The manufacturer then completes the order by shipping it directly to the customer.
One of the cool things about this type of business is that you do NOT need to order inventory. The customer pays for the product; you collect the profits, and the manufacturer stores and ships the products to the customer. It's as simple as that.
14. Write or improve resumes
With all of the resources available to write such a simple document, it's shocking to me how many people have bad resumes.
Which is good news for you if you want to help people land their next job. People change jobs ten times in their lifetime, on average. Having a great resume is one of the tools you need to get your foot in the door.
Sites like Freelancer and Upwork will let you bid on jobs. While you're helping people create the high-quality resumes they need for their career, you'll be making some side money for yours. Win-win!
15. Be a photographer
If you want to start a side business taking student or family portraits, capturing someone's special wedding day, or sell your pictures through a stock photography website, photography is a popular and flexible way to make extra money.
To break into the photography business:
a. Offer to take pictures of friends and family for free.
b. Build up your portfolio.
c. Get referrals and build a good reputation.
d. Sell your your pictures on a stock photography website
e. Start charging for your services.
Final Words…
Online Business is a great way to start your business if you are low on capital. However, it is essential that you have a good Profitable Online Business Idea to start your business.
Also, automating your processes will help you organize yourself in a way that makes your operations efficient. By doing so, you will not only make money while you sleep, but you will also have more time to invest in other projects that can be automated in the same way, creating a money-making lifecycle that could eventually make you millions of naira
I have tried my best to cover up the Best Online Business Ideas. In case if I come across any good Business Ideas, I will surely update this article to include it.
Do you have any Online Business Idea that I failed to include here? If yes, then do let me know through the comments box below and I will make sure to include the same in the article with due credits.