Today, we're going to be looking at incredibly simple and effective ways to promote your business or product. If you've been looking for new methods to reach your target customers, you are definitely reading the right article.
Before the Internet was made available, businesses only had a few ways to publicize their products and services, through methods like printing out fliers or sponsoring little local events. Now there are all kinds of opportunities out there on the Web, you just need to know where to look at.
So what does it take to market your business online? how can an entrepreneur let people know about his business? There are many any ways to market your business that will provide the best return on your investments
1. Write Guest Posts for Other Blogs
There are a few major advantages to guest posting for a well-established blog. You can benefit from connecting to that blog's audience, and you can also start establishing yourself as a thought leader in your industry.
Since guest posting on a popular blog allows you access to an established audience and high domain authority, this practice can sometimes be more beneficial than posting to your own blog. Plus, you can link back to your own website from your article, giving you an inbound link that boosts your domain authority and can increase your own website's ranking in search engines.
2. Use Instagram influencers.
Today, with the ever-pervading power of social media, you can instantly reach droves of people from across the world at a moment's notice. But we also know that algorithms and visibility are working against us, especially when we don't have the reach of hundreds of thousands or millions of followers.
To reach those people, we need amplifiers, power users and influencers to help spread our messages. While this won't be free, it will give you instant access to a wide audience in your specific niche as long as you select the right Instagram influencer to help spread your message.
3. Promote Your Website on Your Email Signature
With all the emails you send every day, it's a shame if you aren't taking advantage of the promotional potential of your email signature. Your email signature can also be unexpected property to promote a sale, contest, event, or even a new blog post. Add a link to your business' website on your Facebook, Twitter, and Instagram profiles, as well.
4. Send Email Newsletters

An email newsletter can be a useful vehicle to promote content, share business-related news, and build deeper relationships with both potential and existing customers. There are plenty of free tools out there that assist you in designing, sending, and optimizing your newsletter.
With the right time investment, an email newsletter can be the perfect place to share quality content with leads and potential consumers, establishing your brand as helpful and informative.

5. Join a relative online community
Every niche you can imagine has communities online. But just signing up for a forum and posting every once in a while about your business isn't enough. Actively contribute and build a rapport with the community, while also trying to keep your business out of it. Passively promote your business by putting a link in your signature or mentioning it only when the context is fitting.
6. Use Facebook ads.

Facebook ads offer a great opportunity for reaching the right audience for your business or product for an amount of money depending on the plan you purchase.
As long as you know your customer well, you can use metrics like interests, geographic location, marital status, age, and many others, to locate potential consumers to send to strategically-targeted landing pages, also known as squeeze pages.
7. Publish Content on LinkedIn
LinkedIn is a platform to connect with professionals, which is why it's also a great place to share business-related content. LinkedIn's blogging platform lets you demonstrate your expertise within your industry. Your connections and other LinkedIn members will engage with your posts and share them, doing the free promotion for you.

8. Create a branded email signature.
One of the simplest ways that you can market your business online is by using a branded email signature. Place your links and any potential accolades your company might have received directly into your email signature. This helps to passively promote your business to people that you're in contact with on a daily basis.

9. Networking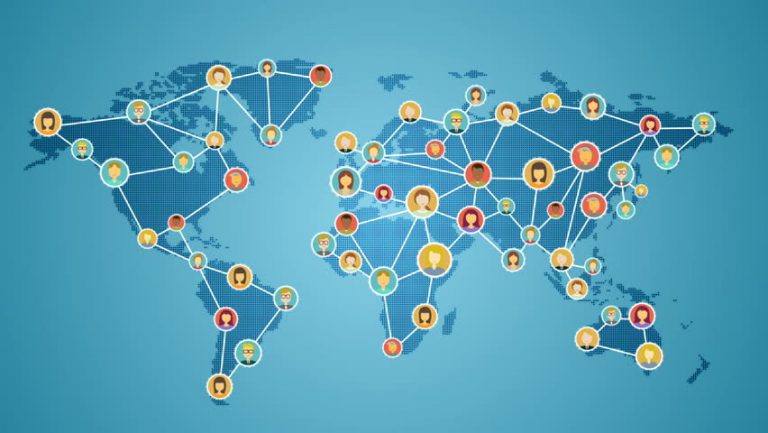 Meeting professionals from other, related businesses is an effective form of business promotion, as it provides you with opportunities to learn about your competitors, ask for referrals, form mutually beneficial partnerships in complementary industries and spread awareness about your business throughout a group of like-minded people. Network with other professionals in the following ways:
a. Attend networking group meetups.
b. Introduce yourself to people at the meetings.
c. Ask relevant questions during group discussions.
d. Hand out your business cards.
People attend these events just to meet other people and the people you will meet there can turn into your customer
10. Twitter
Twitter is another free channel that can be used to promote your business online. It tends to require a bit more activity to build an audience, but if you're consistently active it can be easier to build a following there than on Facebook.
Twitter can be intimidating at first and is certainly not a platform you will master right away. However, putting a little time into it each day, even if just exploring and experimenting with things, can go a long way.
11. YouTube

Video marketing is a great way to promote your business, and YouTube lets you do it for free Promoting your business via YouTube is an effective way to help potential customers or clients connect with your business.
Putting together a quick overview video of your business and then uploading it to YouTube gives you a nice sales tool that you can post on the homepage of your website or circulate in emails to prospective clients. The video is also likely to get some pretty good visibility in the search engines.
If you want to try to promote your business beyond just a general introductory video, try posting educational style videos, tutorials, or how-to's on YouTube channel in order to get discovered by people looking for what your business offers.

12. Get a website
Although there are completely free solutions to get a website in place for your business, almost inevitably you will need to move to some form of a paid website if you are serious about promoting your business. Whether you build the website yourself or pay someone to build it for you, a website has become an essential ingredient for almost any business looking to be found online.
But if you are on a tight budget, you can probably do it on your own. There are free platforms out there that you can use to create an attractive, fully-functional site totally free.
Even if what your entire website does is present to visitors: who, what, where and why of your business, at least it gives you a home on the web and a chance of coming up in local search – critical for getting your business found nowadays.
13. Get a business card
One of the reasons why most people don't tap into the wealth of marketing possibilities that are accrued to using a business card is because they assume that this marketing method is outdated or out of vogue in the marketing world.
Networking events are some of the most suitable places for you to meet serious-minded people who need your business cards before they will even think of doing business with you.
You have to get a quality business card for your business, be smart and intentional about distributing your cards so as to maximize its productivity on your business.
Don't waste a perfect opportunity to make your business memorable. Get a business card design that makes you stand out and keeps you in people's minds.
14. Online advertising

More people now depend on the internet for information nowadays. More people are watching YouTube than they watch television. More people read news websites and online magazines instead of paper versions. A lot of big companies have recognized this shift and are now investing more in online advertising over the traditional ones.
Since more people now spend more time on the internet, it only makes sense that you follow them there. There are different forms of online advertising but one of the most popular remains Google's Adwords Program. Google is by far the largest search engine on the internet and millions of people around the world depend on it every day for information.
15. Comics
While newspaper comic pieces are going out of fashion, online comics are alive and thriving. Consider making your own internet comics that relate to the absurd and surreal aspects of your industry.
16.Press Releases
There are websites out there that allow you to submit press releases at no cost. So you should consider utilizing these resources when you have some news to share about your business. It doesn't have to be earth-shattering news, but it should be news.
By submitting a press release, you expand your reach and let more people know about what your company has to offer and even possibly reach an interested journalist who will then contact you for a story.
Send us a message here on Xtrahola if you want to get your press releases periodically posted or released here on our platform.
17. Offer Deals or Giveaways prices
People love free stuff. So offering a good deal or a giveaway on your website or social media business page is a great way to get more interest and business. You don't have to offer anything big. Often, a small item will do the trick.
These can be something like a coupon code for free shipping or a percentage off an order. But the business this generates can be great and people often share the good news with their friends. Don't run at a loss with the offer. But offer something.
18. Check out the Way Your Staff
Review how your prospects and customers are dealt with by staff or even your messaging software for improvements you can make:
~ How are people greeted by you and your staff when they call in?
~ When someone sends an email how fast do they get a response?
~ Is it the kind of email you would like to receive?
~ When you call to reach someone and leave a voicemail, will the message entice the recipient to call you back as soon as possible?
These improvements to your sales line are not only inexpensive for you to implement, but they are also a necessity because you are hemorrhaging sales if they are wrong.
19. Make your website interactive
People want to interact with websites, so create something that will be appealing and helpful to your audience. For example, can you add a 'live chat' functionality and be instantly available to answer any questions? There are some fantastic, off-the-shelf solutions you can add quickly and easily.
20. Create a Facebook Page
Facebook is more consumer-focused than Twitter, so only create a page if you think your business suits the medium. Post interesting updates to keep your fans hooked. Don't spam and don't self-broadcast. Apply a little monthly budget to advertise and 'boost' posts to various audiences.
21. Create a funny 404 Page

404 pages are those web pages that tell your web visitors that the 'page they were looking for can not be found'. Make your own 404 Page funny and it could turn viral as people talk about it and share it with their friends.in summary, create something that can be funky, creative and most likely to create a trend.
22. Be controversial
Although I would advise you to not go over the top with this if you really want to drive people to your website, be controversial and write about topics that will generate links, discussions, and comments. Pick on well-loved brands and people. Nothing encourages interaction than sparking a reaction.
23. Do something different
Research your target market and analyze your competition. Is there anything you could be doing differently? Offer something out of the ordinary to make yourself stand out.