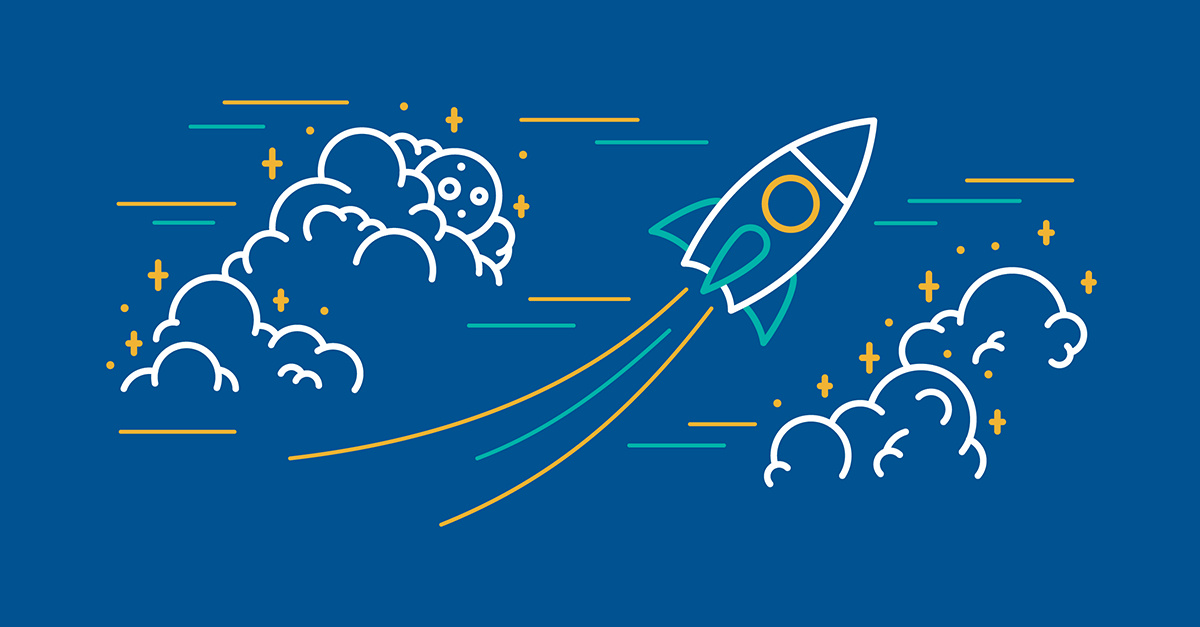 A startup starts with an idea.Turning that idea into a business usually means finding some cash. There are various ways to find that needed startup funding. Finding startup capital also has some risks along the way. You may not need a lot of funding right away. One option is to start slow with your own money while holding down another job.
The salient requirement for any business to prosper is nothing short of capital. This is because capital is the basic ingredient for any business to thrive. Without adequate finance, business startups tend to crumble, especially in the Nigerian business space and this obstacle often causes infant business startup owners to seek financial backing for their startups.
Estimating Your Startup
Before looking for how to generate startup capital for your business ,you have to know how much money you need to setup the business.Are you planning for a web based business or a offline business? Will you have a small staff or an extensive staff with various departments?
you must research the costs for equipment, salaries, marketing, supplies, and dozens of other start-up costs. It's very easy to overlook things like a photocopier, costs for internet service, hook-up fees for utilities, monthly fees for security, etc.
This article will teach you how to generate startup capital for your business by exploring the below listed options.
How to generate startup capital for your business
1) Ask Family and Friends
This is the most common and easiest avenue available in the Nigerian financial space.Family and friends may provide you with smaller loans when you are finding startup capital. You can get money quicker and without as many contractual strings. There are still risks, however, it might be a problem trying to get cash from your family and relatives in the event that they don't believe in your ideaIt might be a problem trying to get cash from your family and relatives in the event that they don't believe in your idea. Obviously, you need to trust yourself, to begin with, in the event that you need individuals to trust you. You should need to fight for their trust and you need to show your business thought as one that is achievable with the funds you are requesting for.
Even with family and friends, make sure you have a solid business plan in place. Do your homework, and make sure your business is at the business stage and not the idea stage. Make sure there's a benefit such as interest on the money they invest, and regardless of whether they are family and friends, have all parties sign a promissory note.
2)Create a detailed business plan
Before you do anything else, you need to have a clear understanding of how you plan to operate your business.A business plan will increase your chances of securing funds.it'll be hard for you to raise money from anyone without a business plan.
Different types of investors, which we'll discuss shortly, will need to see financial projections before they even consider giving you a dime.This plan will also set you up for success.Once you get into the daily grind of your business operations, you'll always have your plan as a reference to remind you how to proceed.You may forget some ideas a year or two down the road if you don't have everything in writing.
3) Loan from bank of Industry (BOI)
Bank of industry provide Small, medium and large enterprises, excluding cottage industries with funds for starting their business; new or existing companies, seeking expansion, modernisation or diversification; credit worthy promoters who will be required to prove their commitment to the project by contributing at least 25% of the project cost excluding land, borrowers whose management capability, financial situation (including availability of collateral and guarantee), character and reputation are incontrovertible; clients with demonstrable ability to meet loan repayments, borrowers with no record of unpaid loans to erstwhile development finance institutions and other banks.
You can obtain access to Bank of Industry facilities in 3 easy steps;
Step 1: Write a formal application letter
Step 2: Completion of BOI's Questionnaire
Step 3: Submission of Forms and Questionnaire.
So, if you think you've meet up with the bank of Industry requirement you can comfortable visit boinigeria.com to download the appraisal form and complete their questionnaire for your business funds startup.
4) Bootstrapping your business
The process of utilizing personal saved up funds is known as bootstrapping or self -funding.In order to succeed in your first time out in your business startup, you must ensure that you have some saved up funds you can easily access or funds you can obtain from friends or family.
5) Crowdfunding
Modern technology has made it easier for people to share their problems on an interactive social platform. Crowdfunding platforms are basically set up for individuals to pitch their business ideas or challenges to a community of investors or people willing to support their ideas or cause.
How it basically works is that an individual makes a business pitch on the crowdfunding platform, he shares his business model and it's potential for growth. If his idea is bought by the crowd funders on the platform, they'll make a pledge to support his business model publicly and donate funds respectively.Crowdfunding essentially creates public interest for your business, thus running some free marketing and providing finance for your business at the same time.
Crowdfunding eliminates the intricacies involved in placing your business in the hands of an investor or a broker and wields that power to simpletons on the crowdfunding platform. It has a potential to attract venture-capital investment as the business progresses.
6) Seeking Funds from Business Incubators and Accelerators
Businesses that are just starting out can access funds provided by business incubators and accelerators.
The programs offered by them can be found in major cities across the globes.
The differences separate the terms "business incubators and accelerator", Business incubators basically nurture business while accelerators fast-track businesses. Business owners receive mentorship from their investors. Connections can be made with other startup.
7) Participate In and winning contests
Another amazing way to source for funds is through engaging in competitions or contests that requires entrepreneurs to showcase or pitch their business module against other competitors vying for the same funding for their businesses.
As a contestant, you are required to present a comprehensive and detailed business plan if you are looking to win over investor confidence.In the process of participating in these contests, media coverage will be allotted to your startup, thus giving you the much-needed publicity for your business startup.
8) Microfinance loan Provider
Microfinance was set up to give access to capital to small-scale entrepreneurs that lack access to conventional banking.
9) Product Pre-Sale
An amazing way of raising funds for your business is through product pre-sale before launching your products officially. This builds consumer confidence in your brand and allows you to size up the demand for your product before its official launch. Companies like Apple and Samsung adopt this procedure, allowing consumers to make pre-purchases before the official release of their products.your product before its official launch.
10) Small Business Development Centers
There are hundreds of these SBA-sponsored centers around the country, typically located at colleges and universities. SBDCs offer free, one-on-one business consulting. Your local SBDC advisor will be able to tell you about grants and other business financing opportunities in your region.
11) Crowd fundraising
Sites like Kickstarter and Indiegogo provide the perfect platform for businesses to locate funds for a new startup. Crowdfunding has exploded in popularity, getting attention from investors and businesses. But all of this popularity also means an increase in competition, so your business must capture the attention of the potential investors.
For example, In 2012, a company called Oculus Rift launched a campaign on Kickstarter with a goal of $250,000.The company aimed to produce virtual reality headsets.They ended up raising $2.4 million dollars, which was nearly ten times their goal.It's safe to say that funding was successful.The money led to rapid success and growth of the company.Just two years later, Facebook bought Oculus for $2 billion.It just goes to show crowdfunding isn't just for college students or small side projects.
12) Grants and Angel investors
Another source of fund for a new business is a business grant. Grants are non-repayable funds or items dispensed by grants givers, regularly by government, associations or trust, to a beneficiary. Angel investors are basically the wealthy individuals who provide capital for a business start-up, usually in exchange for convertible debt or ownership shares.
Angel investors sometimes come together in groups to scrutinize business proposals, in order to select the perfect candidate to invest in. Angel investors offer mentorship alongside capital for startups.
Investors are willing to take risks on business idea as they anticipate heavy return on investment from your startup
Both for the people willing to give you a grant in your business and the Angel investors, all you need to do is to convince these individuals with a very outstanding business proposal or plan as it may be.
13) Venture capitalists (VCs)
You can also secure funds from venture capitalists. VC firms invest in the early stages of your company in exchange for an equity share.If you decide to take this route, be prepared to give away a portion of your business.That's not always a bad thing.
If VCs have some skin in the game, they may be able to provide you with other resources that can contribute to the success of the company.But just understand that smart VCs will only structure these deals if they are in their favor.They don't want to make a return on their investment in 30 years.VCs want to make their money back, plus some, as soon as possible.The likelihood of you receiving VC funding largely depends on your industry.
14) Look for a strategic partner
I'm sure you've heard the saying, "Two heads are better than one."Getting a strategic partner for your startup company can help accelerate the development of your business.In fact, over 80% of companies say partnerships are essential to their growth.Your partner has a bank account as well.Between the two of you, you might have enough money saved to get your startup off the ground.If not, it's another person to help you secure funding through the other methods I've outlined in this post.Partners also reduce your liability.
You won't be on the hook for as much if things go south.
On a flip side, you'll only get half the profits.You may get even less if you give away equity to other investors.Make sure you find someone you can trust.While your strategic partner may be able to bring new ideas and solutions to the table, there can also be conflicts and disagreements.
15) minimize initial business costs
Reevaluate your startup costs.You may not need to raise as much money as you initially thought.Make the money you already have last as long as possible.Instead of paying for an office, you could work from your home or a shared office space.
Pay for goods and services as you go instead of paying upfront for large quantities of products.Use cost-effective materials.Think outside the box.And while this may not work for every startup, you can also barter.Instead of paying for certain products or services, offer your own services in return.This may be successful if you're working with other startup companies in a similar to yours situation.
16) Franchising
You can raise capital for your business by selling franchise of your business, in this case you have to start and build your business into a great brand, you can then use this option to expand your business. To successful sell your business as a franchise some things are important. You need to know your business very well, and you have to document the process to a finite detail. You also need to understand the legal involvement and you should have a structure to support those who buy your franchise.
Conclusion…
With the above listed methods, you should be well on your way to acquiring your desired startup capital. Feel free to comment or contact on any of mobile social media platforms me for more guidance.