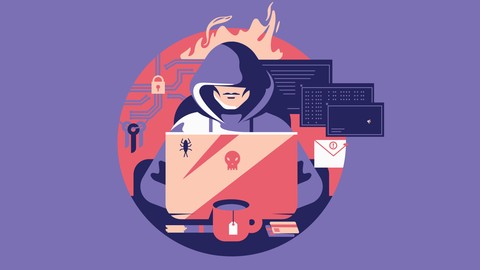 What is hacking?
Hacking is identifying weakness and vulnerabilities of some system and gaining access with it.
Hacker gets unauthorized access by targeting system while ethical hackers have an official permission in a lawful and legitimate manner to assess the security posture of a target system(s).
An hacker is basically someone who breaks into computer networks or standalone personal computer systems for the challenge of it or because they want to profit from their innate hacking capabilities. The hacker subculture that has developed among these new-age outlaws is often defined as the computer underground, although as of late it has evolved into a more open society of sorts.
There's some types of hackers, a bit of "terminology".
White hat — ethical hacker.
Black hat — classical hacker, get unauthorized access.
Grey hat — person who gets unauthorized access but reveals the weaknesses to the company.
Script kiddie — person with no technical skills just used pre-made tools.
Hacktivist — person who hacks for some idea and leaves some messages. For example strike against copyright.
An ethical hacker (also known as a white hat hacker) is the ultimate security professional. Ethical hackers know how to find and exploit vulnerabilities and weaknesses in various systems—just like a malicious hacker (or a black hat hacker).
Ethical hackers use their skills and many of the same methods and techniques to test and bypass organizations' IT security as their unethical counterparts, who are referred to as black hat hackers. However, rather than taking advantage of any vulnerabilities they find for personal gain, ethical hackers document them and provide advice about how to remediate them so organizations can strengthen their overall security.
Ethical hackers generally find security exposures in insecure system configurations, known and unknown hardware or software vulnerabilities as well as operational weaknesses in process or technical countermeasures.
In fact, they both use the same skills; however, an ethical hacker uses those skills in a legitimate, lawful manner to try to find vulnerabilities and fix them before the bad guys can get there and try to break in.
What is ethical hacking?
Apart from testing duties, ethical hackers are associated with other responsibilities. The main idea is to replicate a malicious hacker at work and instead of exploiting the vulnerabilities for malicious purposes, seek countermeasures to shore up the system's defenses. An ethical hacker might employ all or some of these strategies to penetrate a system:
~ Scanning ports and seeking vulnerabilities: An ethical hacker uses port scanning tools like Nmap or Nessus to scan one's own systems and find open ports. The vulnerabilities with each of the ports can be studied and remedial measures can be taken.
~ An ethical hacker will examine patch installations and make sure that they cannot be exploited.
~ The ethical hacker may engage in social engineering concepts like dumpster diving—rummaging through trash bins for passwords, charts, sticky notes, or anything with crucial information that can be used to generate an attack.
~ An ethical hacker may also employ other social engineering techniques like shoulder surfing to gain access to crucial information or play the kindness card to trick employees to part with their passwords.
~ An ethical hacker will attempt to evade IDS (Intrusion Detection systems), IPS (Intrusion Prevention systems), honeypots, and firewalls.
Ethical hackers also need street smarts, people skills, and even some talent for manipulation, since at times they need to be able to persuade others to disclose credentials, restart or shut down systems, execute files, or otherwise knowingly or unknowingly help them achieve their ultimate goal. You'll need to master this aspect of the job, which people in the business sometimes call "social engineering," to become a well-rounded ethical hacker.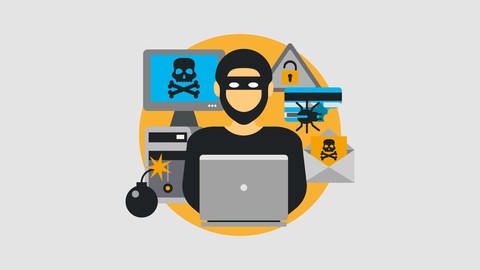 Uses of ethical hacking
There are a number of ways ethical hackers can help organizations, including:
Finding vulnerabilities.
Ethical hackers help companies determine which of their IT security measures are effective, which need to be updated and which contain vulnerabilities that can be exploited. When ethical hackers finish evaluating organizations' systems, they report back to company leaders about those vulnerable areas, for instance, a lack of sufficient password encryption, insecure applications or exposed systems running unpatched software.
Demonstrating methods used by cybercriminals.
These demonstrations show executives the hacking techniques that malicious actors use to attack their systems and wreak havoc with their businesses. Companies that have in-depth knowledge of the methods the attackers use to break into their systems are better able to prevent them from doing so.
Helping prepare for a cyberattack.
Cyberattacks can cripple or destroy a business, especially a small business. However, most companies are completely unprepared for cyberattacks. Ethical hackers understand how threat actors operate and they know how these bad actors will use new information and techniques to attack systems.
Stay Legal!
It's important never to engage in "black hat" hacking–that is, intruding or attacking anyone's network without their full permission. Engaging in illegal activities, even if it doesn't lead to a conviction, will likely kill your ethical hacking career.
Many of the available jobs are with government-related organizations and require security clearances and testing. Even regular companies will perform at least a basic background check.
Skills required to become ethical hacker.
You can Join Slack Community for Hackers
https://bugbounty-world.slack.com/
https://bugbountyforum.com/
Also You should Consider practicing Your Skills on
http://www.itsecgames.com/
http://www.dvwa.co.uk/
http://www.vulnerablewebapps.org/.
https://github.com/s4n7h0/xvwa
http://crackme.cenzic.com/kelev/view/home.php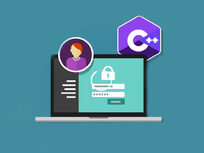 Computer Skills
It probably goes without saying that to become a hacker you need some basic computer skills. These skills go beyond the ability to create a Word document or cruise the Internet. You need to be able to use the command line in Windows, edit the registry, and set up your networking parameters.
Many of these basic skills can be acquired in a basic computer skills course like A+.
Networking Skills
You need to understand the basics of networking, such as the following.
DHCP
NAT
Subnetting
IPv4
IPv6
Public v Private IP
DNS
Routers and switches
VLANs
OSI model
MAC addressing
ARP
Linux Skills
It is extremely critical to develop Linux skills to become a hacker. Nearly all the tools we use as a hacker are developed for Linux and Linux gives us capabilities that we don't have using Windows.
If you need to improve your Linux skills, or you're just getting started with Linux, check out my Linux series for beginners below.
Wireshark or Tcpdump
Wireshark is the most widely used sniffer/protocol analyzer, while tcpdump is a command line sniffer/protocol analyzer. Both can be extraordinarily useful in analyzing TCP/IP traffic and attacks.
Virtualization
You need to become proficient in using one of the virtualization software packages such as VirtualBox or VMWare Workstation. Ideally, you need a safe environment to practice your hacks before you take them out in real world. A virtual environment provides you a safe environment to test and refine your hacks before going live with them.
Security Concepts & Technologies
A good hacker understands security concepts and technologies. The only way to overcome the roadblocks established by the security admins is to be familiar with them. The hacker must understand such things as PKI (public key infrastructure), SSL (secure sockets layer), IDS (intrusion detection system), firewalls, etc.
The beginner hacker can acquire many of these skills in a basic security course such as Security+.
Wireless Technologies
In order to be able to hack wireless, you must first understand how it works. Things like the encryption algorithms (WEP, WPA, WPA2), the four-way handshake, and WPS. In addition, understanding such as things as the protocol for connection and authentication and the legal constraints on wireless technologies.
To get started, check out my guide below on getting started with wireless terms and technologies, then read our collection of Wi-Fi hacking guides for further information on each kind of encryption algorithms and for examples of how each hack works.
Scripting
Without scripting skills, the hacker will be relegated to using other hackers' tools. This limits your effectiveness. Every day a new tool is in existence loses effectiveness as security admins come up with defenses.
To develop your own unique tools, you will need to become proficient at least in one of the scripting languages including the BASH shell. These should include one of Perl, Python, or Ruby.
Web Applications
Web applications are probably the most fertile ground for hackers in recent years. The more you understand about how web applications work and the databases behind them, the more successful you will be. In addition, you will likely need to build your own website for phishing and other nefarious purposes.
Cryptography
Although one doesn't need to be a cryptographer to be a good hacker, the more you understand the strengths and weaknesses of each cryptographic algorithm, the better the chances of defeating it. In addition, cryptography can used by the hacker to hide their activities and evade detection.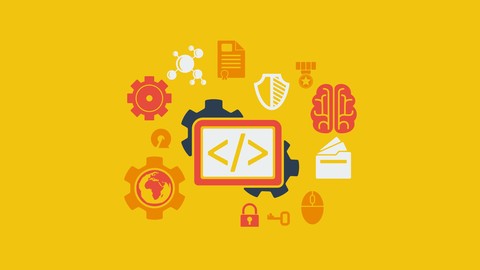 Certified ethical hackers
There are a number of ethical hacking certifications as well as IT certifications related to security that can help individuals become ethical hackers, including:
~ Certified Ethical Hacker (CEH)
This is a vendor-neutral certification from the EC-Council, one of the leading certification bodies. This security certification, which validates how much an individual knows about network security, is best suited for a penetration tester role.
This certification covers more than 270 attacks technologies. Prerequisites for this certification include attending official training offered by the EC-Council or its affiliates and having at least two years of information security-related experience.
~ Certified Information Systems Auditor (CISA):
This certification is offered by ISACA, a nonprofit, independent association that advocates for professionals involved in information security, assurance, risk management and governance. The exam certifies the knowledge and skills of security professionals. To qualify for this certification, candidates must have five years of professional work experience related to information systems auditing, control or security.
~ Certified information security manager (CISM):
CISM is an advanced certification offered by ISACA that provides validation for individuals who have demonstrated the in-depth knowledge and experience required to develop and manage an enterprise information security program. The certification is aimed at information security managers, aspiring managers or IT consultants who support information security program management.
~ GIAC Security Essentials (GSEC):
This certification created and administered by the Global Information Assurance Certification organization is geared toward security professionals who want to demonstrate they are qualified for IT systems hands-on roles with respect to security tasks. Candidates are required to demonstrate they understand information security beyond simple terminology and concepts.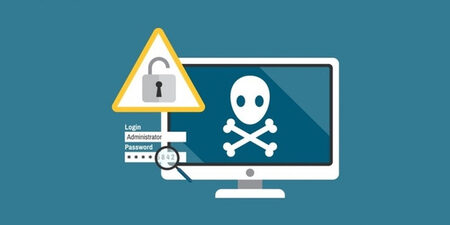 Money making mediums from exploiting your ethical hacking Skills
1. Bug Bounty Programs
Bug Bounty Programs are very popular and best source of income for Security Researchers and Hackers, they are also known as Bug Bounty Hunters. What they do is simple, instead of exploiting a vulnerability they report it to security team and receive Bounty, Swags, Appreciation Certificate or getting honourable mention in security disclosure page (HOF).
Giant sites like Google, Facebook and PayPal have huge bug bounties, but in most cases it actually depends upon depth and severity of vulnerability (If the bug is highly effective and critical you'll get huge bounties) In many cases researcher also gets a job offer.
2. Become an tutor
Another best way to earn by teaching hacking online is to sell your video tutorial websites. All you need to do is sign-up as an instructor, create your course package, set price and start selling it. Every time a students enrolls for your course you'll get paid.
Just make sure you do it in a good manner and your course must be beneficial, then only more students will engage. It also must be unique and simple to understand.
3. Freelance Ethical Hacker / Penetration Tester
I've seen many people living on online freelance jobs mostly from Designing, Development and Security field. It is easier and satisfactory, All you need is to setup a professional profile of yours and do advertisement, It is also called Personal Branding which is very important for a freelancer. Once you become popular you'll receive lots of freelance jobs.
4. Vlogging
Nobody can just solely depend upon Blogging. Vlogging (Video Blogging) along with Blogging is another great method to increase reputation as well as earning. The best way is to create YouTube channel and earn money from Google Adsense.
5. Working in Firm
This is the most common job for most of the InfoSec professionals. You can either work in a firm or an organization as security expert, ethical hacker or penetration tester and actually its the best but not so easy to get. One needs to crack an interview plus it also requires knowledge and experience Working in a firm can help you to learn new things, gain experience and most important expand your knowledge and skills.